Free Exhibit in Honor of Wisconsin's Vietnam Veterans
The exhibit at the Veterans
Memorial Clubhouse will be open 
Sat. May 27, 12-4 pm;
Sun. May 28, 2-6 pm;
Mon. May 29, 12:30-4:30 pm.
Memorial Day Events:
Parade 9:30 am from Main St to the Memorial Site

Ceremony 10-11 am at Memorial Site or at the Middle School if inclement weather

Luncheon for veterans and their families at Middle School 11-12:30 pm

Wisconsin Remembers: A Face for Every Name

a Vietnam Veterans Exhibit from 12:30 – 4:30 pm at the Veterans Memorial Clubhouse located at 500 13th Ave

Badger Aces Author Program 1-1:30 pm at the Veterans Memorial Clubhouse

Author Mike O'Connor will talk about his book "Badger Aces" including Bloomer's own "Ace" Edward Shaw
Tell Your Library Love Story!
You can help your library! Tell your short or long story about your favorite thing to do at the library, how the library has helped you out this year, or what keeps you coming to the library.
We pass these stories on to our elected officials on Library Legislative Day and use your comments to shape our programs and services. Click to fill out a very simple form!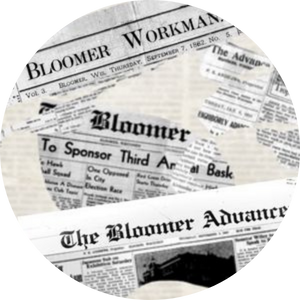 Bloomer Newspapers
Explore the Bloomer Workman and The Bloomer Advance Newspapers: 1881-2004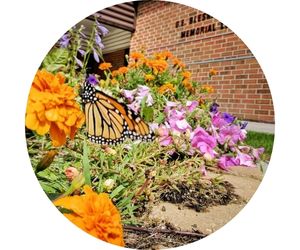 Library Newsletter
Check out what is going on at the library this month!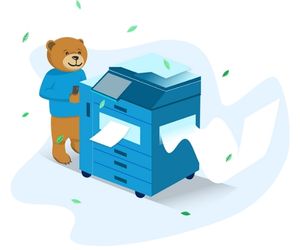 Wireless Printing!
We now have wireless printing at the library. Check out the details!
MORE Library Account
Log into your account, renew items, and find books, movies, and more!
Discover the Digital Library
Resources included with your library card…